Hardcast - Sure-Grip 404 Solvent Based Duct Sealant
Hardcast - Sure-Grip 404 Solvent Based Duct Sealant
By Hardcast
$6.00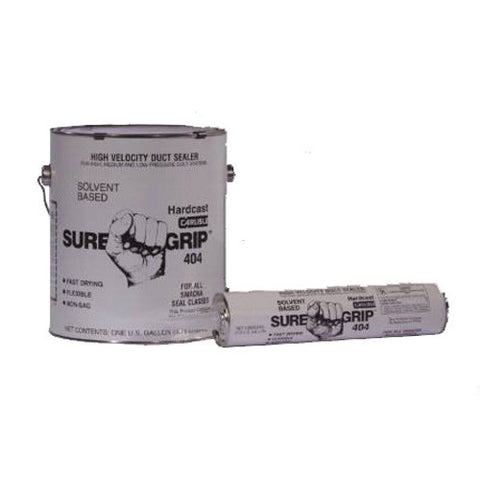 FEATURES:
Hardcast Brand Sure-Grip solvent based duct sealant.
Packaging: Standard 1-gallon pails or 11-oz. cartridges.
Application method: Brush, putty knife, caulk gun and trowel.
Coverage: Approximately 320 lin. ft./gal at 3" width, 30 mil. thick.
Time to Test: 24 Hours (see application instructions).
Flammable liquid and vapor. Keep away from open flame.
Review MSDS for complete safety information prior to use.
Compliance: UL 294U, UL 181B-M.
<!do
See Our Stock Catalog

Sign Up For Our Newsletter

Upcoming Bid Events