PennBarry - Fumex Fatrap NFPA96 Hinge Kit
PennBarry - Fumex Fatrap NFPA96 Hinge Kit
By PennBarry
$93.00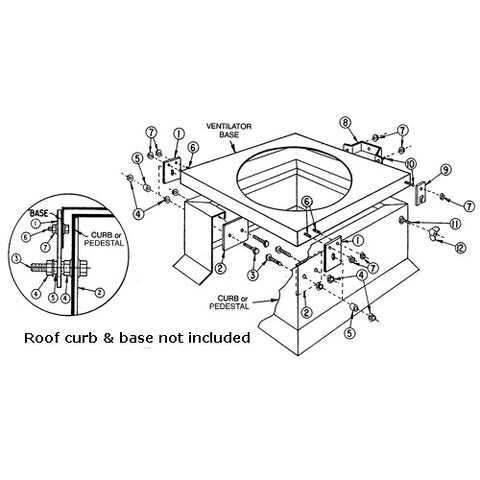 FEATURES:
Accessory Hinge kit with hardware designed for field installation on Fumex upblast roof fan bases.

Allows roof fan to be lifted back off roof curb for access to clean fan and duct system. Check clearance.

Local Codes may require hinge kit in accordance with NFPA96 Standard on foodservice grease exhaust fan applications.
Tip: Consider building security issues when installing an ease of access kit such as this.
Read the Operation & Maintenance Manual carefully before attempting to assemble, install, operate or maintain the product described

  OPERATION & MAINT. MANUAL- Curb Hinge kit
<!do
See Our Stock Catalog

Sign Up For Our Newsletter

Upcoming Bid Events