PennBarry - Lek-Trol Variable Speed Fan Controller
PennBarry - Lek-Trol Variable Speed Fan Controller
By PennBarry
$53.00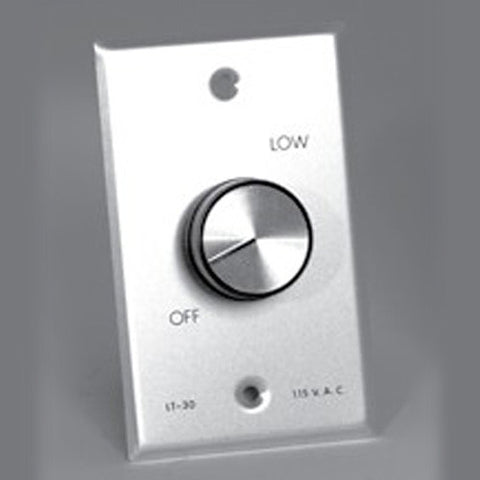 FEATURES:
LEK-TROL solid state fan speed controller with dial and cover plate.
For PennBarry direct drive fans with 115 volt 1PH ODP only.
Reduces high speed by as much as 50%.
Not for use on the low or medium speed. Use on high speed only.
Switch fits standard single gang electrical box.
<!do
See Our Stock Catalog

Sign Up For Our Newsletter

Upcoming Bid Events